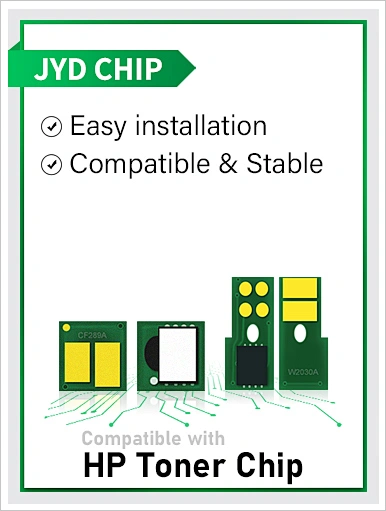 CF259A CF415A series Chip
CF259A CF415A series Chip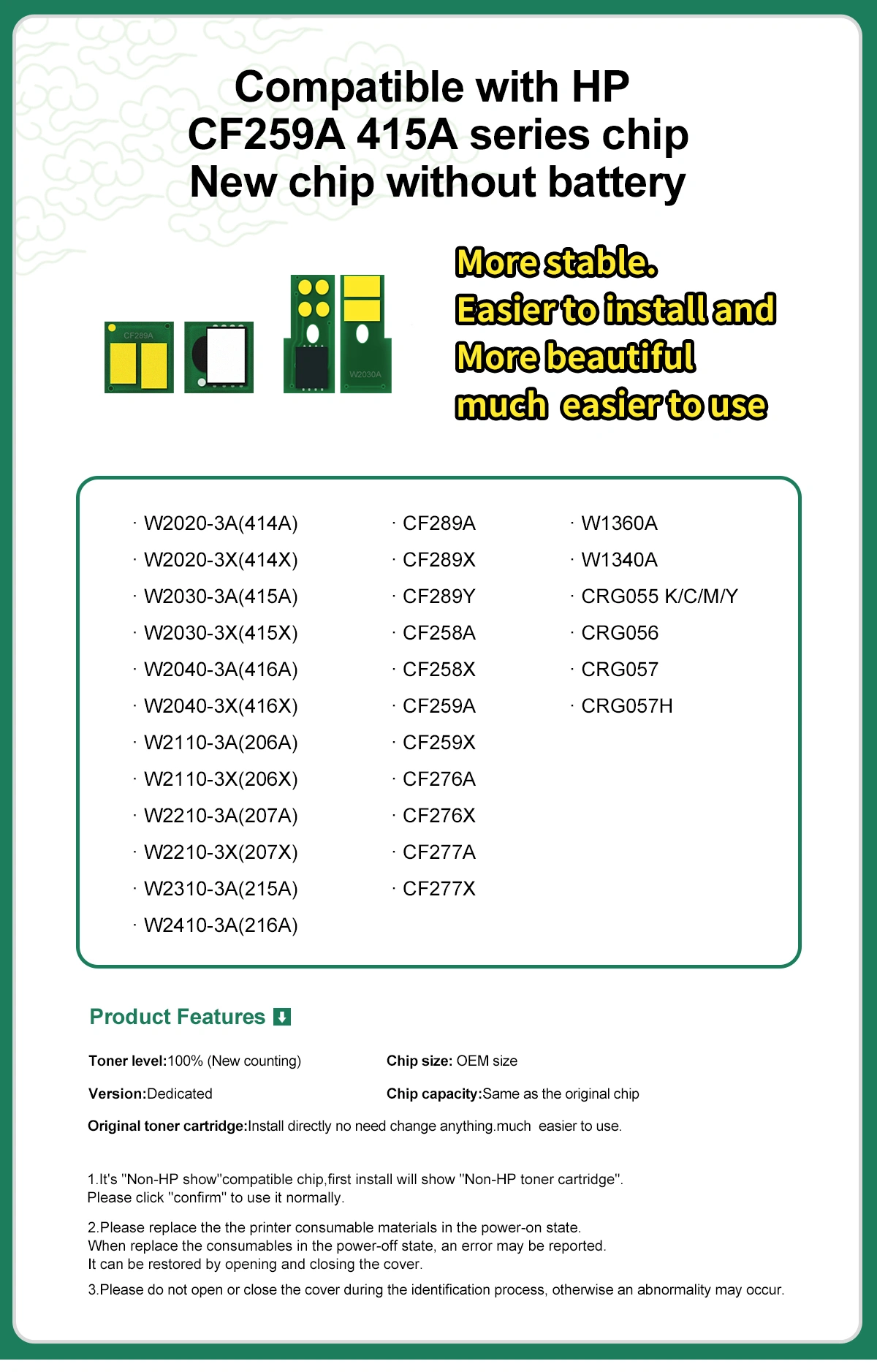 ----------------------------------------------------------------------------------------------------------------------------------------------------------------------------------------------------------------------------------------------------------------------------------------------

Compatible with HP CF259A CF415A series chip
New chip without battery

More stable | Easier to install and | More beautiful | Much easier to use
 
· W2020-3A(414A)
· W2020-3X(414X)
· W2030-3A(415A)
· W2030-3X(415X)
· W2040-3A(416A)
· W2040-3X(416X)
· W2110-3A(206A)
· W2110-3X(206X)
· W2210-3A(207A)
· W2210-3X(207X)
· W2310-3A(215A)
· W2410-3A(216A)

· CF289A
· CF289X
· CF289Y
· CF258A
· CF258X                
· CF259A
· CF259X
· CF276A
· CF276X
· CF277A
· CF277X

· W1360A
· W1340A
· CRG055 K/C/M/Y
· CRG056
· CRG057
· CRG057H

HP CF259A CF415A series chip Product Features
Toner level: 100% (New counting)                   Chip size: OEM size
Version: Dedicated                                           Chip capacity: Same as the original chip
Original toner cartridge: Install directly no need change anything.much  easier to use.

1.It's"Non-HP show"compatible chip,first install will show"Non-HP toner cartridge". Please click"confirm"to use it normally.
2.Please replace the the printer consumable materials in the power-on state. When replace the consumables in the power-off state, an error may be reported. It can be restored by opening and closing the cover.
3.Please do not open or close the cover during the identification process, otherwise an abnormality may occur.