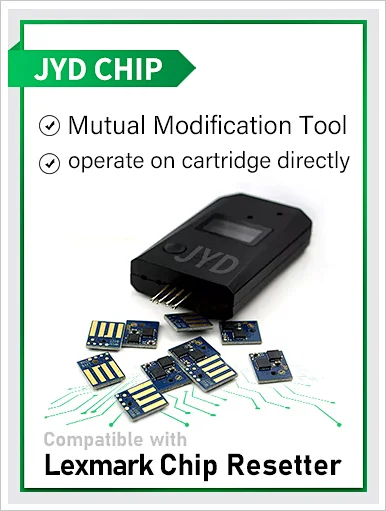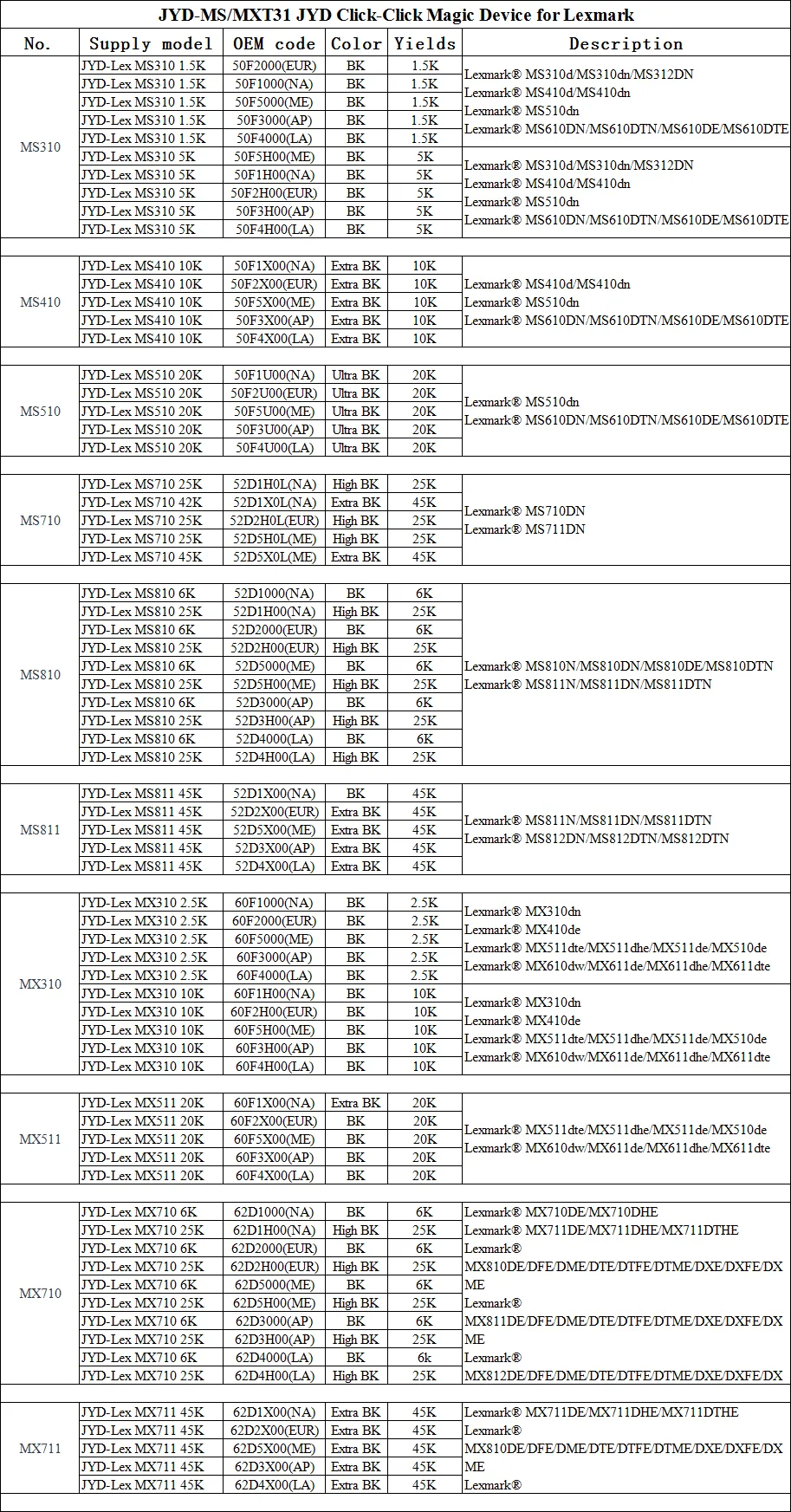 Kindly noted that it's a new kind of Chip Resetter, the Chip Resetter device is not free, and the credits can be re-charged online.
When you recharge the credits, you should tell us the ID of your Chip Resetter.

Our Chip Resetter it's very small and light, and the operation is also very easy.
Chips will be recognized automatically, you just need click the chips with our chip Chip Resetter,
the chip data will be recovered OK automatically, No need any other operation.

Our other models magical devices also can works for MS/M310/410/510/610/710/810 series toner chip and drum chip,
Also MS710/MS711, MS810/MS811/MS812/MX710/MX711/MX810/MX811/MX812 fuser chip,
cs/cx310 serie toner chip, c972x792 serie toner chip,
MS/MX321/421/521/522/622 series drum unit chip,
M1140/XM1140/1145/3150...series;

Also Dell B2360, Minolta 3300/3320...series;

The credits is same price, but it will cost different credits when you choose different model.
For example, when you choose MS310 or CS310, it only cost 1 credit to reset a chip;
but if you want to reset ms811 fuser chip, it will cost you 4 credits to reset a chip;
if you want to reset c792 chip or ms321 drum chip, it will cost you 6 credits.
Please contact us for a full compatibility list.

Important Note:
If this is your first time to buy a Chip Resetter, and you don't have such a Chip Resetter,
then you should choose Chip Resetter device with 100 credits,
If you have a device, only need to recharged the credits, then choose credits only.
Contact us if you have any question before place the order.
---

FAQ
1, Why choose JYD ?
We are professional manufacturer in this industry for more than 10 years,we can offer you excellent products and service.

2, Warranty terms?
1:1 replacement for the defective products.

3, What's the delivery time?
1-3 working days after receiving payment for regular models.